It's no secret that no matter what industry you're in, staying ahead of trends is how you stay ahead of the competition. So, without further ado here are five trends you can capitalize on to stay ahead in 2023…
It's no secret that the property management industry faced major headwinds over the last few years. The Covid-19 pandemic, an economic recession coupled with the rise in mortgage interest rates, and sinking deal flows have all negatively impacted property management industry growth.
The industry has proven its resilience by moving beyond and delivering a red-hot market. A 2021 State of the Industry Report found that 77% of property managers expected portfolio growth in the next two years.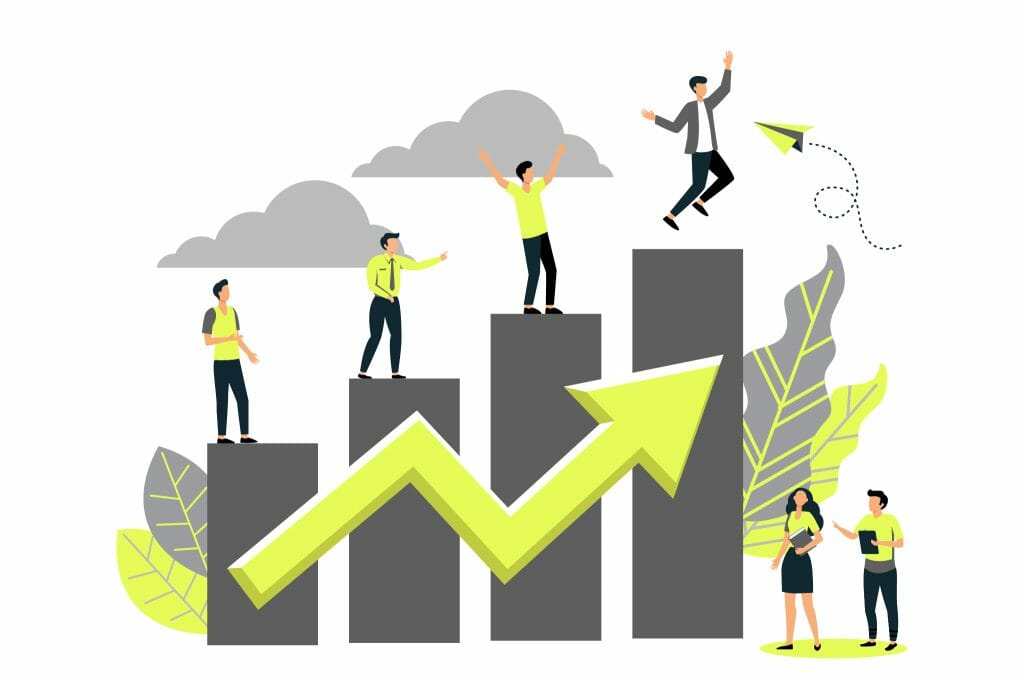 So, what does that mean for the property management industry in 2023? Property management professionals will need to adapt to the evolving industry. This will make them so successful– staying ahead of the curve by staying on top of the latest property management trends.
As the property management industry is rapidly changing, keeping pace with competitors means remaining current on the latest developments. This means understanding what's happening in the market, developing the most effective strategies and tools, and quickly adapting to changing conditions. Suffice to say, property management businesses can't flourish in our booming market without knowing the current trends.
Why You Should Care About property management trends
To ensure your property management business stays ahead of the curve, you need to understand the direction in which the industry is moving and the reason behind its shift. As the market evolves, staying informed of trends that come onto the scene can give you a leg up over your competitors.
When you're aware of the trends surrounding your industry, it enables you to pivot your business in the right direction before it's too late. Likewise, it can also tell you exactly where you stand relative to your competitors– which is invaluable information when you want to scale your business.
Let's take a look at the property management industry forecast for 2023.
Emerging property management trends
If you're a property management professional, the latest trends in property management systems and the industry as a whole have probably already crept into your consciousness. But we're going to make sure you're fully aware of what shifts are taking place.
Keep in mind that knowing the current trends are only the first piece of the puzzle. You have to take action by embracing the trends to ensure your business thrives with the ever-changing property management culture.
This year's property management trends fall into five main categories:
Technology

Marketing

Demographics

Lifestyle amenities

Virtual assistants (VAs)
1. Technology will take over the way property showings are conducted
The unforeseen Covid-19 pandemic drove property management professionals to change the way they get prospective tenants into their properties. As a result, technology has taken center stage in the real estate market.
So, let's go over two property management technology trends that have gained popularity among property management professionals.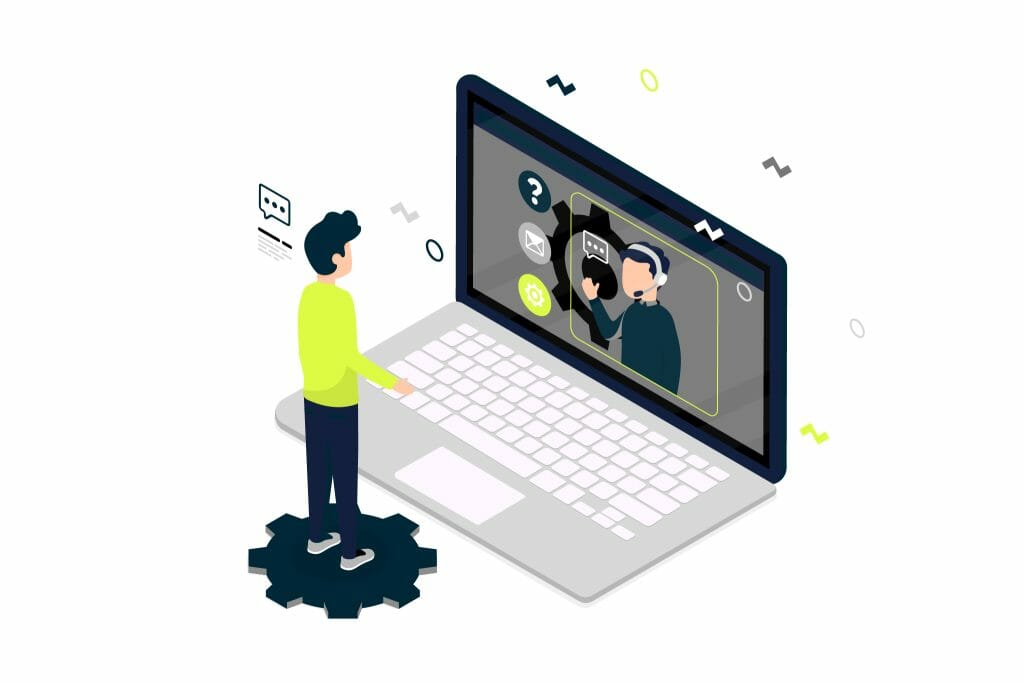 Let's face it, pictures just don't provide an immersive experience like videos do. As the proverbial picture is worth a thousand words, a video is worth a thousand pictures.
Virtual showings can happen in one of two ways. Either a pre-recorded video of a property will be emailed to a prospective tenant, or a link will be provided where a prospective tenant can view a 360 virtual tour of the property.
With 360 virtual showings, users can zoom in or out and move around the inside of the property like they're walking through it themselves. Plus, they can tap to view different parts of the property (like the kitchen, bedroom, bathroom, etc.) to see what it looks like from a multitude of angles.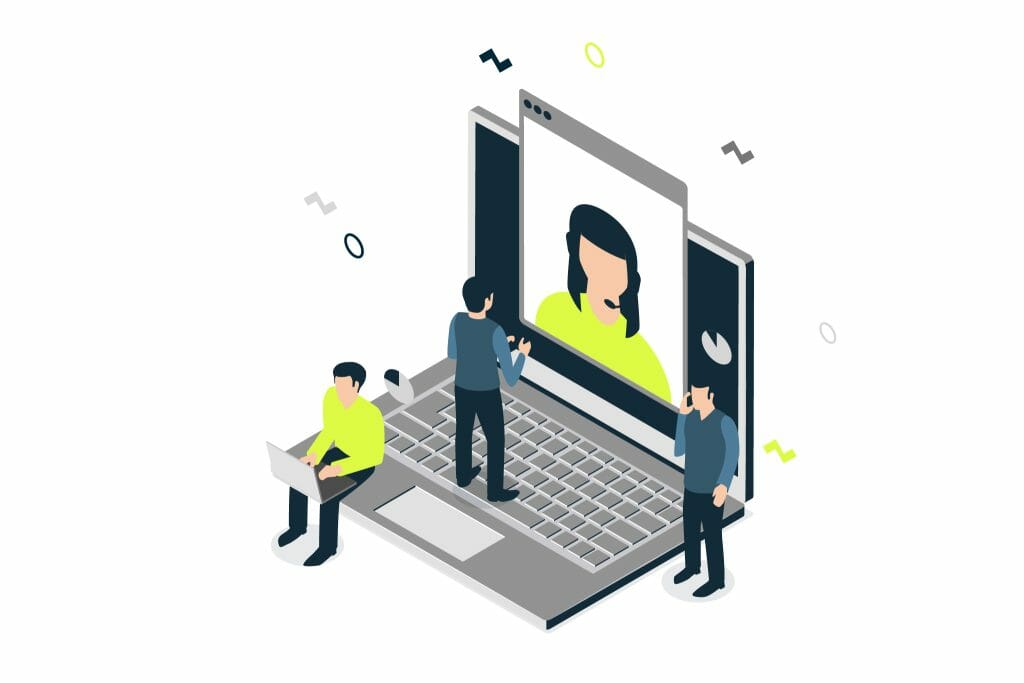 Virtual staging technology of 2023 for real estate professionals is like billboards of the 1950s for advertising execs. It's the cool new thing that property managers need to scale up their operations. This is because it frees them of spending time and money to reserve and move furniture pieces into their properties.
Other virtual staging technology trends, like using digital furniture libraries and photo manipulation, lets interested renters see what a vacant unit would look like furnished. It also allows prospective homebuyers to see how a future renovation would play out, like a kitchen remodel or a bathroom upgrade. These software trends are typically used in combination with virtual 360 tours.
With virtual showings and virtual staging, property managers can increase the ROI by converting leads into tenants at significantly faster rates than before. So, these technology trends are projected to become a big part of every property management firm.
2. Marketing strategies will mean more than ever before
In addition to embracing virtual technology trends, property managers are expected to evolve their marketing tactics to maximize property revenue. As landlords and real estate agents enhance their portfolios, property management businesses are realizing they need to advertise their services bette
This is why property management marketing trends of 2023 will heavily revolve around the use of social media. Facebook ads, Instagram reels, and SEO website content are projected to become the gold standard marketing techniques for the real estate industry.
Industry trends in property management ebb and flow like fashion trends. But, unlike wedge sneakers and puka shell necklaces, it's safe to say that social media usage is here to stay.
Social media has been continuously growing since its inception. Since 2015, its active user base has more than doubled. So, under the assumption that this momentum continues, it's expected many prospective tenants will increasingly turn to social media to find and share property listings.
This is why every real estate professional should be leveraging social media platforms right now. Publishing your listings across Instagram and/or Facebook allows you to attract and engage with your target audience more. Plus, social media networks give your audience the chance to share your content with their friends and family with just one tap or click.
3. Millennials and Gen Z'ers will occupy the tenant market
Just as a rockstar is nothing without his fans, a property manager is nothing without his tenants. But, understanding the demographic trends in property management will make finding new tenants so much easier this year.
In 2023, baby boomers will continue to retire; while the Millennial and Gen Z generations will continue to move out of their parents' houses and rent their own places. Thus, the said younger generations are projected to comprise more and more of the tenant market over the next few years.
This demographic shift will play into the social media marketing trend because social media is where Millennials and Gen Z'ers are always present. And, as a property manager, if you want your target audience to see you, you need to reach them on the right platforms. A billboard off of 394 isn't going to get you as many leads as a post on Instagram.
4. Properties will get a lifestyle makeover
When the demographics of your target audience change, the needs of your target audience change too. After the Covid-19 pandemic when the target audience of the property management industry increasingly began working from home, they also started prioritizing better lifestyle amenities. This is what catapulted the trend in placing better amenities in rental properties.
Below are a few property management industry statistics concerning the trend in upgraded amenities. These stats were sourced from a recent NMHC/Grace Hill Renter Preferences Survey.
29% of renters stated they have plans to move to a rental community that has better amenities once their current lease is up.
89% of renters reported that they're seeking properties that support high-speed internet, as many of these renters work from home.
92% of renters said they're interested in a property that comes with an in-unit laundry washer and dryer.
By embracing this property management industry trend of pursuing better lifestyle amenities, property managers will have better negotiating power when leasing or selling. Likewise, these improved amenities will not only attract new residents, but they'll also boost retention rates by enhancing a resident's experience.
5. VAs will become the secret weapon for property management services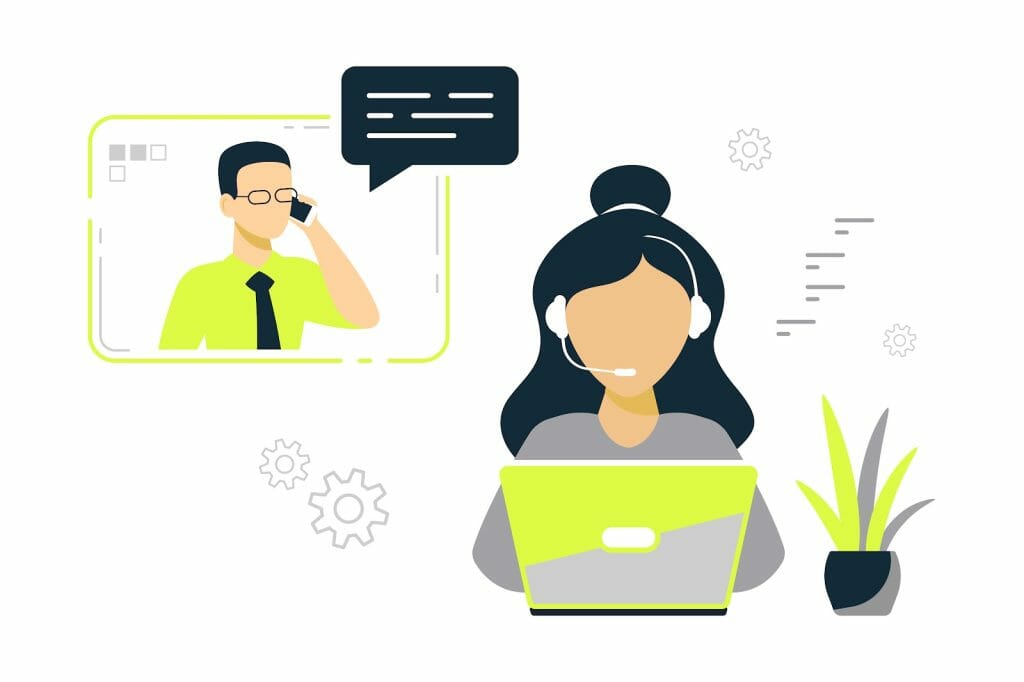 Property management companies are increasingly turning to virtual assistants (VAs). VAs help with time management by improving your work/life balance and taking some property maintenance issues off your schedule by setting up repair checks and responding to maintenance inquiries. Plus, virtual assistants can also help up your marketing game.
Today, property managers are realizing that hiring a VA allows them to carry out property management growth strategies much faster than they could alone. VAs who specialize in marketing can take stress off your plate by creating persuasive copy, managing your social media accounts, and nurturing leads.
Lastly, with inflation expected to run high at least through 2024, there's no doubt that the cost of doing business will run high as well. But, working with VAs can offset operating costs since they aren't employees and don't require benefits or extra training. At Rocket Station, you'll get matched with affordable VAs that are experts in the property management industry.
Getting on board with property management trends to increase your bottom line
There's no question that the last couple of years have become historic territory for the property management industry. The global events and evolving technology that took place paradoxically sparked a recession and a booming real estate market. So, property management owners must embrace industry trends to keep up with our evolving culture of remote work and stay ahead of their competitors.
By adapting your business to these trends, you'll be better equipped to attract the right clients, keep your residents happy, and stay ahead of the curve.