Nothing is more important to property owners and managers than making sure they are meeting the standards and regulations that tenants deserve. With every rental unit comes a responsibility and to meet this responsibly, there are several daily tasks that need to be accomplished.
And as your business grows, you will find yourself even more overwhelmed with more tasks than you have hours in the day to complete. These time-consuming tasks can involve:

Creating schedules for cleaning crews

Coordinating work orders for repairs

Manage vendors by creating contracts and invoices

If left unattended, it can fall through the cracks especially when you don't have someone to delegate them to. It's easy to get caught up in the day-to-day things that need to be done to keep your business running smoothly, which could in the worst case, lead to your own mental burnout. So when do you have time to get more leads or accomplish something in your personal life?
With that said, several of the top property managers have discovered a great preventative fix for this – Virtual Assistants.
WHAT IS A VIRTUAL MAINTENANCE COORDINATOR?
A virtual maintenance coordinator is someone who is in charge of all of the property maintenance for a company.
They are not just secretaries or administrative staff but skilled professionals who can help you manage many of your engagements so you can focus on what's most important – growing your business and serving your clients.
Managing the logistics of maintenance alone is a daunting yet essential task in property management. This aspect requires thorough planning and organization to ensure the availability and reliability of physical assets. Thus, a trained and reliable virtual maintenance coordinator is a valuable asset to the team to be able to free up the property managers time and handle these tasks.
Other assignments that they will take up range from administrative duties such as:
To more specialized (maintenance coordinator) duties:

Responding/managing email-generated inquiries

Owner billing and communication – since major fixes require approval from the property owner

Organizing supplies/tools

Managing vendor payments and proof of work verification

Follow up with tenants to ensure satisfaction with the tasks assigned

Bookkeeping and account management
For most of us, the idea of hiring a virtual assistant is pretty intimidating. After all, you're giving someone access to your business, with all its intricacies. You're also trusting that person to do a really good job. Have a look at what defines a good VA to secure that you are hiring the right kind of team.
WHAT ARE THE CHARACTERISTICS OF A GOOD VA?
Many business owners acknowledge the benefits of having virtual assistants (VAs) on their teams. No doubt, technology is making the world easier and saving people time, and virtual assistants are no exception!
With the success rate of having matched hundreds of clients with professional virtual assistants, take a look at what Rocket Station considers to be an effective checklist in identifying the paramount qualities of what a great maintenance VA should entail:

commitment to quality work and customer satisfaction

working well under pressure

ability to multi-task and prioritize

willingness to learn new skills, technologies, and software programs that can help their business grow and evolve

ability to quickly learn computer programs such as Word, Excel, PowerPoint, and social media programs like Facebook, Twitter, LinkedIn, etc.

They're creative problem solvers and strategic thinkers

They stay on top of news, trends, and developments in your industry

They're able to work independently without supervision, but they also take pride in their ability to contribute to the team when appropriate
If you have not yet tried a virtual assistant, you can start small. It's an economical choice for any business on tight budgets who may or may not have the resources to hire staff members.
WHAT SKILLS SHOULD YOU LOOK FOR WHEN HIRING A VA MAINTENANCE COORDINATOR?
To make sure you get the most out of your VA maintenance coordinator, your VA must-have skills revolve around possessing strong attention to detail planning abilities with exceptional organizational and time management skills, strong communication abilities both written and verbal; as well as a willingness to learn new things quickly. They are there to support you and even act as managers whenever you are not around, so it's important that they have an open mind to take on new tasks and responsibilities.
Your checklist for a good property maintenance VA should look something like this:

Familiarity with CRM software, preferably rental property management software (CRM)

Knowledge of property maintenance

Ability to perform research and manage projects

PC literate – proficient in Microsoft Word, Excel, Outlook, etc.

Should have an eye for detail

Communication skills are also needed as you have to consistently converse with owners and workers on a regular basis (must have an excellent command of written and spoken English)
There is no reason why you can't maintain your property efficiently and effectively when you have the right team behind you.
When it comes to choosing a virtual assistant, make sure that they know what they're doing before you actually start working with them. That way, you don't end up creating more work for yourself by getting the help of less qualified people whom you can't really rely on.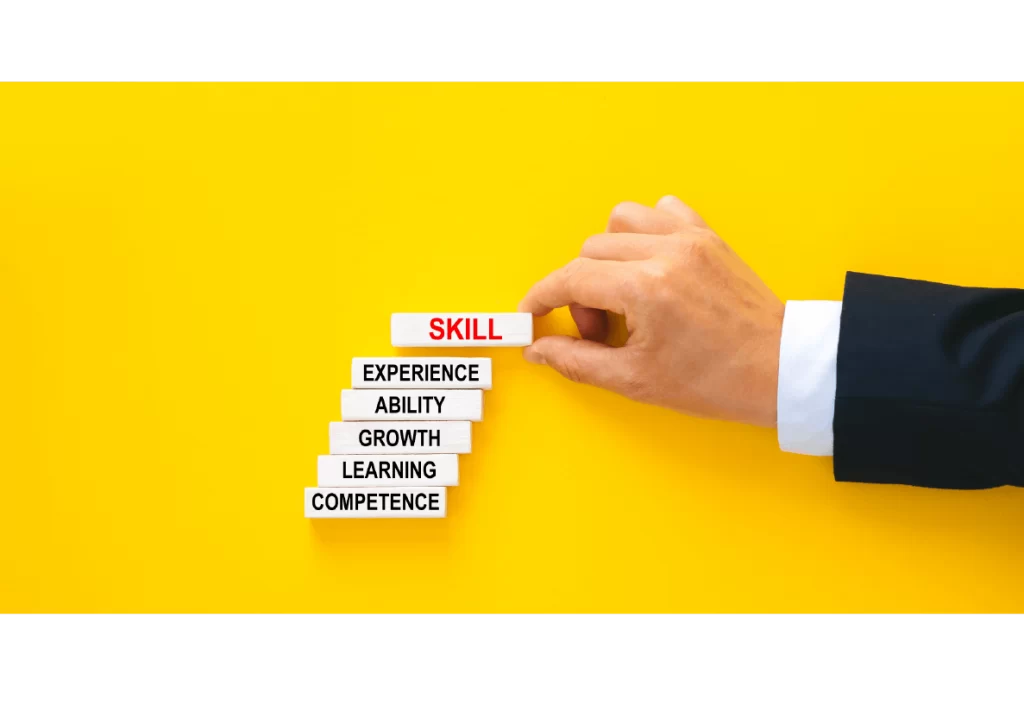 WHAT PROPERTY MAINTENANCE TASKS CAN A VIRTUAL ASSISTANT HELP WITH?
Many people believe that only an on-site property maintenance coordinator can provide the level of service needed for any property, but this is far from the truth. A VA maintenance coordinator is capable of:
Screening job applicants
Sourcing the right vendors and/or service providers for making repairs, such as replacing a broken window or fixing a leaky faucet
Estimating costs for repairs or new equipment, based on information from repairmen or suppliers
Scheduling contractors and other experts to make repairs or do routine maintenance work, such as changing furnace filters
Tracking equipment and material used to ensure your company is getting the most out of its resources. For example, a virtual assistant might track how much electricity the company uses and flag areas where energy use is unusually high—which could mean you need to replace an old air conditioning unit or add insulation to the attic
Gathering information from vendors about new products that could improve your business, such as more efficient heating and cooling systems
Ordering supplies and equipment, including scheduling projects that meet your company's timelines
Keeping track of safety procedures and equipment, such as fire extinguishers, so they are ready when needed
Managing your calendar and organizing events for your company
Transparent and open communication to ensure all parties involved (tenant, vendor, service provider, owner) are up to date with the tasks and to manage expectations.
Monitoring the status of tasks to ensure that all tickets are settled within 7-14 working days – depending on the severity of the issue.
These virtual employees are also a great clearinghouse on non-billable tasks that contribute to the success of your business. 
A virtual assistant has the skills and expertise needed to manage all aspects of any rental property without actually being there. If you are looking for someone to handle all of the day-to-day tasks involved with property management, then this type of service should definitely be considered.
Here are just some of the ways in which you can benefit from using a virtual property management assistant:
Time management – As well as handling multiple tasks at once, a good VA will have their finger on the pulse when it comes to knowing when something needs to be done immediately
Saving you money – hiring a VA is about one-third the price of a regular employee while producing the quality output of work required day in, day out. Several outright benefits that you gain from this more affordable workforce are scalability due to higher return on investment for labor, cutting down on labor costs, and more profits that can be kept for the company.
Growing at a fast pace – VA's make it possible for you to operate your business on a global scale, opening up a world of new opportunities. They can be an invaluable asset to any business.
Efficiency – With a VA in place, you are sure to have lots of time on your hands and you will be efficient in performing all tasks related to your work. "As an entrepreneur, It's best to save your time and attention for activities that are really central to your value proposition".
Hiring A Virtual Assistant is a Smart Move For Your Business whether you're a big property management company or a small one. They can take on tasks that would otherwise fall to you, freeing up your time and energy to focus on what really matters.
WHAT ARE SOME TIPS FOR MANAGING VIRTUAL TEAMS?
You need to understand what you are getting yourself into before hiring a VA so that you can save money and time. Take a look at these 5 Things to Keep In Mind When Hiring Your First Virtual Assistant. You can find plenty of tips guiding you through the process.
Now when it comes to managing a virtual team, the hardest part is managing distance. You don't have the option to walk over and ask a colleague for help when you need it. Virtual teams require you to be more strategic about your communication and how you schedule your work.
One of the biggest challenges for leaders of virtual teams is that they sometimes feel isolated from their team members. As a manager, you may feel like you are not getting the feedback needed to effectively manage your team. This is why it's so important to create strategies that encourage regular communication with your employees on a daily basis.
The best property managers always set their team up for success. This can be done with an onboarding session to ensure that the VA's understand the organizations goals, objectives, vision, mission along with mapping out the processes involved so that they are able to kick-start with the right foot forward and lead with success. Not forgetting orienting the virtual assistant on SOP's of the organization to ensure seamless integration and minimal disruption of workflow. Afterwhich, you can employ several strategies to effectively manage the virtual team as per below:
Schedule regular meetings – Once every couple of days, schedule a time to talk with all of your team members with an online video or voice-conferencing software like Skype. Use this time to check in with each person about what they've accomplished since the last meeting and what they plan on accomplishing over the next few days.
Organize one-on-one meetings – Schedule one-on-one meetings with each of your team members on a weekly basis. This way, you can get any questions answered immediately and make sure that everyone is functioning at their highest level of productivity. When you hire a virtual assistant, you need to manage your relationship with them. The best way to perform this management is to set up the environment for success and then get out of their way.
Treat them as you would any employee in your office. You need to be able to trust that they are performing the tasks assigned to them. Set up systems to check on their work product and make sure they are accomplishing what they are supposed to do every week.
Include them in decisions when possible. If it makes sense, talk through decisions with them and get their input. Hire them because they have a unique skill set that you need, but also include people in the decision-making process as often as possible.
It's important that you respect them. Even though they're not in the same room as you, they still have feelings and should be treated with the same courtesy that you would show another employee in your office.
They need to feel motivated and appreciated. That's why it's crucial to learn how to build a culture for your employees and virtual assistants.
WHAT SHOULD YOU PAY YOUR VA?
Whether you're a solopreneur or run a large team, leveraging virtual assistants as a part of your company is an excellent way to scale your business,
And it's not just for the "fancy pants" entrepreneurs – even the most bootstrapped business owners can benefit from having a VA on the payroll.
For many people, it is their first foray into outsourcing. But before you start shopping around for candidates — not all VAs are created equal! – So if you're looking for VA-finding services, you might want to look into their experience. The company should have experience in not only placing virtual assistants with businesses and organizations but also specializes in finding them.
Otherwise, you might end up wasting time. There are many good virtual assistant companies that can provide you with the right virtual assistant for your business or organization such as:
You can find freelance VA's on upwork that can offer a range of services. The popular freelancing websites allows you:
to post jobs and get proposals from freelancers with skills to match your needs
find talent faster by searching through profiles of qualified freelance pros with specific skills
view verified ratings and reviews from previous clients to make better hiring decisions, including seeing an average score across all freelancers on Upwork
In regards to cost it varies between an average of $4-35/hour, depending on how specialized the task required is. 
If you want to manage your VA yourself, then Upwork is a good choice. You'll have complete control on the entire hiring process and be able to choose from thousands of VAs across the world. However, it will take up more of your time as you'll have to post job descriptions and vet candidates.
There are more dedicated organizations offering VA solutions such as GetMagic. For $10/hour, you could get dedicated assistants to work remotely for you on your terms.
Going with a company like GetMagic, they work with you to understand your needs and assign a VA who has the right skills and experience for your business.
However, they do not specialize in property management or the real estate industry. Service providers like these are great for basic administrative functions (calendar management, email management etc).
Other than leading the BPO industry (business process outsourcing) Rocket Station's unique selling point is that Rocket Station is the expert in the property management field and are more than capable of satisfying the requirements of any property manager or owner.
And unlike freelancing platforms, you do not have to filter out which VA profile works for you. Rocket Station handles all the tiresome aspects of hiring so you don't have to.
Virtual assistants with a bachelor degree are competitively priced here at:
$10/hr for full time 40 hours per week
$12/hr for part-time, minimum 20 hours per week
Each VA goes through a stringent screening process to be hired. All assistants must complete an interview, training, and pass background checks before being endorsed into further, real estate industry specific training and evaluation.
OUR PROVEN PROCESS
Our proven process enables us to deliver the highest level of quality assurance and control over your outsourced services. From custom training materials to quality monitoring and reporting, you will have complete control over every aspect of your company including:
Process Documentation – We start our process by clearly outlining the scope of work to create custom training material based on your preexisting processes.
Recruitment and Screening – Our hiring managers identify and recruit agents with the right skills to meet your PM company's requirements. The talent pool is then screened through a series of interviews and tests before moving on to our intensive training program.
Training – Every agent who joins Rocketstation receives state-of-the-art training and certification based on client processes, systems, scripts, etc. The goal is to ensure that all virtual assistants are well versed with your business processes and deliver outstanding performance.
You might still be wondering: is this really worth it? Well, do you fit in any of these categories:
run a small or large business
freelancing
or just need to get some important jobs done with limited time and resources
If yes then hiring a virtual assistant can save both time and money—and in most cases, do a better job than you ever could alone. The benefits of using a virtual maintenance coordinator are plenty, and it's no wonder that many people are taking advantage of this opportunity to save time and increase productivity.