Picture this: you roll out of bed, grab a steaming cup of joe from your trusty Mr. Coffee, and settle into your cozy home office or sink into the plush comfort of your couch. Welcome to the new age of work-from-home, where traffic jams and cramped cubicles are distant memories.
In this virtual realm of productivity, remote workers and virtual assistants (VAs) are the unsung heroes, mastering the art of flexibility.
But let's face it, even superheroes need their trusty sidekicks. That's where virtual assistant tools come into play—your secret weapons for a smooth and efficient workday.
What are virtual assistant tools?
VA tools are software programs that use natural language processing and machine learning to help user:
Examples of such simple tasks are:
These tools are integrated with smart devices like smartphones and computers to make them easily accessible.
Why virtual assistant tools are vital to key performance
As a VA, you have to be fully committed and laser-focused on your work to provide top-notch results for clients and customers. But achieving this level of dedication requires a great deal of patience, since each task must be completed with precision and accuracy. This is where modern technology and tools for virtual assistants come into play. These tools are specifically designed to help you streamline remote work.
First, we'll go over communication tools and how they support your success as a VA.
As communication is the pillar of any relationship, it's also the pillar of a successful remote work team. We know that as VAs, you may find yourself working across different time zones, scattered across the globe so having access to direct communication at your fingertips is a must to ensure work gets done efficiently. So let's talk about Slack–one of the best communication platforms that support remote workers and VAs.
You may have already heard of Slack, as it's one of the most instant messaging programs for communicating between remote workers. Used by over 750,000 businesses, Slack has earned the reputation for becoming the AOL of the 2020s. It ranks high on the list of virtual assistant tools with its channels for easy communication and organization. You can send and schedule messages, share files, and participate in group conversations. 
As a VA, you not only need to tools that support written communication, but you also need the right tools to help you communicate face-to-face–even if the face is behind a screen!
Sometimes, sending a quick message to a coworker just doesn't cut it. 
Think about it: with video, you can have face-to-face conversations, see the smile on your coworker's face, and catch all those subtle non-verbal cues that make communication richer. It's like being in the same room, even if you're miles apart.
Whether you're having a team meeting, giving a presentation, or simply catching up with a colleague, video calls create a sense of connection that text alone just can't replicate. They make us feel more engaged, more present, and more in sync with our remote workmates
Two popular video tools that have revolutionized the landscape of remote work are Zoom and Google Meet.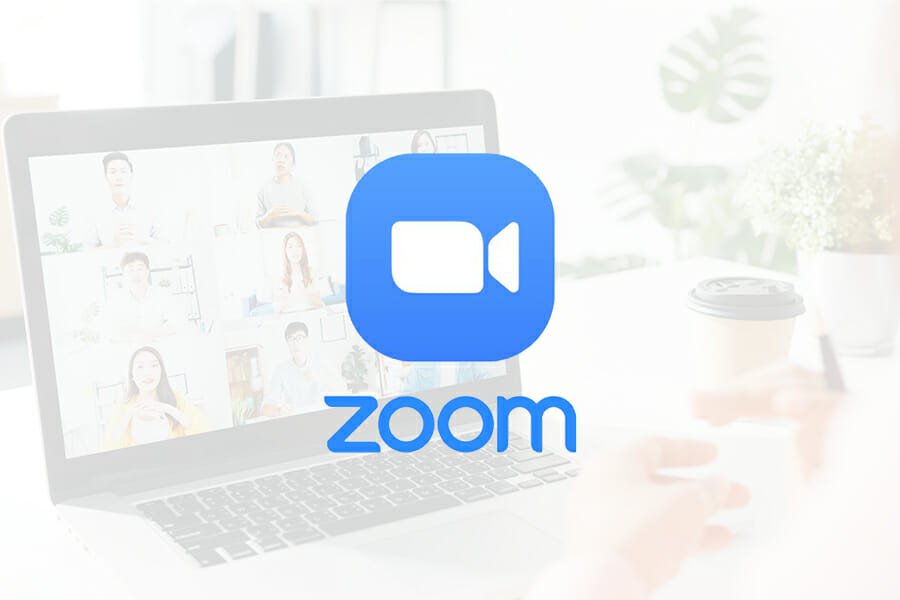 There's no doubt that Zoom has become a household name since the onset of the pandemic, offering easy online video meetings. It's a popular cloud-based video conferencing tool that sets the standard for remote work. 
Zoom is a highly regarded virtual assistant tool because VAs can use its screen sharing feature to present their work and discuss projects easily with clients. Plus, the platform offers other features:
Google Meet is a free and secure video conferencing tool that's part of the Google Workspace suite. It lets you quickly set up virtual meetings in real-time and schedule them in advance so you don't have to worry about forgetting an important call. Likewise, you can send Google Calendar invites to all participants to approve their attendance and share the meeting's agenda and keynotes.
We all know the feeling of panic that washes over us when we realize we've screwed up the date or time and missed a work meeting. Thankfully, virtual assistant tools can help us avoid missing our next big meeting. Three popular scheduling tools are Google Calendar, Calendly, and Teamup.
Google Calendar is a widely-used, intuitive scheduling tool that's seamlessly integrated with a user's Gmail account. It's a great scheduling tool that lets you sync multiple calendars, share your schedule, and color-code events for easy reference and organization. Plus, you can easily share your Google Calendar with your VA for efficient schedule management.
Calendly is one of the best apps for virtual assistants because it's incredible at simplifying the scheduling process. It lets you share your availability with others via a personalized link, which eliminates the need for back-and-forth emails. It's also industry-standard, detects the recipient's time zone, and supports payment collection. Plus, you can customize advanced features like time buffers and daily meeting limits.
Teamup Calendar is a visual and user-friendly tool for scheduling and communication, with Android and iOS apps available. So, it's a great virtual assistant app that can be easily accessed on your phone when you're on the go. 
It offers a free version for personal use that comes with basic functionalities like scheduling and link sharing. But, if you need additional features such as historical reports or unlimited users, you can upgrade to the Teamup Plus plan. For just $8 per month, it's no more than the cost of a Starbucks mocha latte!
Let's face it– we're living in an increasingly paperless world. So there's no longer an excuse to have a bunch of papers strewn about when you can easily organize your notes online. One of the greatest VA platforms for task management and organization is Trello.
Trello is one of the best virtual assistant tools for project management. With team-building and task delegation features, it allows seamless task management among team members. As an added perk, Trello integrates with third-party apps like Dropbox and Slack– making it easy to keep all of your projects, data, and communications in sync.
Virtual assistants typically don't work 9 to 5 jobs. So, they need a way to keep track of their work hours. Two excellent virtual assistant time trackers are Clockify and Time Doctor.
Clockify is a free and user-friendly time-tracking software for virtual assistants that monitors work hours, billable hours, attendance, and productivity on a single dashboard. This virtual assistant software allows for unlimited users and offers hourly rate settings and invoicing features.
Time Doctor is an all-in-one time tracking and productivity management solution for virtual assistants and clients, trusted by large corporations and small businesses alike. It lets you record work hours, create project-specific reports, and monitor productivity with accurate reports. 
Plus, you can also track breaks, applications, and websites your VAs visited while working. So, it makes it easy to ensure that your remote workers are staying productive and focused.
Bookkeeping is stressful enough, whether you work from home or not. Keeping track of all your invoices and expenses can get overwhelming, fast. However, virtual assistant pro software like Quickbooks can help.
QuickBooks is a top bookkeeping VA software for businesses of all sizes. It helps track expenses, create invoices, and generate reports. Also, you can sync it with your bank account and access information securely in the cloud. As a result, it's become a popular consensus that Quickbooks is the best virtual assistant software for VAs and clients to refer to during tax season.
File sharing is a critical feature of remote work as it enables coworkers to streamline collaboration and keep multiple documents organized. So, let's cover two helpful virtual assistant applications that provide a quick and easy way to share files.
Google Drive is a fast and easy way to collaborate on documents with co-workers and clients. It integrates with Google Sheets, Slides, and Docs, allowing for easy file sharing and editing. With this virtual assistant tool, your files are securely stored and can be accessed from any device.
Box is a secure and versatile document management and storage tool for businesses and VAs. With 256-bit encryption and individual file access controls, there's no question about its ability to provide sufficient privacy protection. So, it's an ideal choice if you need to grant your virtual assistant access to specific files and data.
AI (artificial intelligence) has created some of the most innovative virtual assistant platforms to date. While there are many AI software solutions on the market, we're going to talk about one that's recently had the largest impact on the way we work–ChatGPT.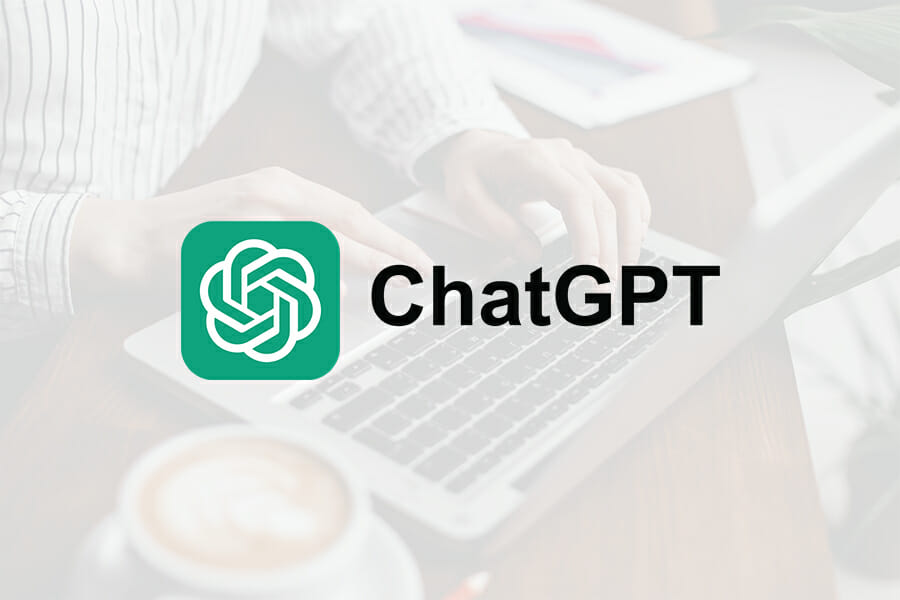 The revolutionary AI chatbot ChatGPT is transforming the way that VAs approach their work. With its cutting-edge technology, this virtual assistant tool provides efficient and effective solutions for tasks ranging from content creation to research. It continues to evolve, ensuring that its services are always up-to-date and provide the best possible experience for its users.
Whether a VA is struggling with concept generation or needs fresh ideas, ChatGPT can give responses and data that are accurate, reliable, and fast. By leveraging the power of AI and advanced natural language processing, ChatGPT enables all types of VAs to work more efficiently. In turn, this helps them free up valuable time and focus on the more critical aspects of their work.
Stay ahead of the curve with the best virtual assistant tools
The rise of remote work has opened up a whole new world of possibilities. But to truly thrive in this virtual landscape, you need the right tools in your arsenal.
Lucky for you, we've done the research and found the crème de la crème of platforms, applications, and software that will revolutionize your work life.
There's absolutely no reason why a VA can't be just as productive, if not more, while working from the cozy comfort of their own home in their comfiest PJs. Who says you need a traditional office setting to get things done?