The internet allows for countless opportunities for businesses to go virtual. But what about companies that need to be in a physical location? What about property management and real estate companies? How do they go virtual? 
If you're a property manager, you know how much of a hassle it can be to take care of your properties. You also know that the more properties you manage, the more time and effort it takes to maintain them.
Let's dig into how property management companies can go digital through the use of virtual teams and the benefits of doing so.
THE REASON BEHIND GOING VIRTUAL
Due to these rapidly changing times, many companies have been forced  to adapt and are looking for ways to save money. The property management industry is no exception to this. Many PM Companies are now offering virtual office services to their clients as a  more efficient way to operate and to help cut down on operating costs as well as meet changing tenant demands.
Here are some of the reasons why you should consider taking your property management company virtual:
Virtual offices can be just as effective as traditional offices; if you've got the right strategy, there's no reason why a virtual office can't rival a traditional one. You'll need a great website, good communication systems, and an efficient team that can work remotely
Virtual offices allow you to scale up or down depending on your business needs; if you're not sure how much space you need, then it's better to go with a virtual office because you'll only pay for what you use (and what you can afford)
Virtual offices allow your employees to work from anywhere; this means that they don't have to commute to work every day, which saves time and money for both parties
Virtual offices make it easier for companies to hire the best people; instead of limiting yourself geographically, you can search worldwide for potential candidates who will bring skills that might not be available locally at one third the cost
Property management companies have faced a problem for decades: handling the thousands of tenants and landlords in their database. Records, payments, and important documents were scattered across multiple locations and formats, making it time-consuming to access them when needed. There's no better time to consider exploring opportunities to convert your organization into virtual mode than now. Especially when technological advancements show no signs of slowing down.
CAN YOU RUN A PROPERTY MANAGEMENT BUSINESS VIRTUALLY?
One of the biggest myths about running a property management business is that you have to be on-site to manage rental properties. The reason this misconception persists is that some landlords apply old-school methods to modern day property management i.e. analog solutions. They might call their tenants when they have issues and even go to their properties to fix it themselves.
So, in short, YES it's completely possible to run your entire business from anywhere you want. For those of you who want to be location independent and travel or relocate anywhere you desire, having a virtual property management business makes it possible. In fact, many different types of businesses can be operated virtually from anywhere in the world with an internet connection. 
Times have changed and so has technology. But it comes down to the details. Here are some things to keep in mind:
Your employees will need to use technology wisely. If they're having problems with the various tools you've adopted, they can't just walk over to the IT department and ask for help. Make sure your team is technologically savvy and knows how to use the apps and programs you've adopted. Better yet, get a professionally experienced IT specialist virtually! It's very doable especially considering they cost much less than if you were to employ locally.  
Third party and outsource as much as possible. Build comprehensive, local vendor lists for anything your business may need. From virtual assistants that support your internal staff, to local repairmen, evaluate every function of the business and ask "is this the best use of my team's time? Is their someone out there that can do this better and cheaper?"
If you're in charge of your own facility, make sure you have vendors who can handle occasional on-site tasks like repairs and maintenance. Talk to local handyman services about becoming a regular customer, or hire the work out on a per-project basis. The more you can do remotely, the better off you'll be. While onsite or in house maintenance is sometimes the best options, for a lot of operators, the extra you spend contracting third party vendors is more than recouped in employee cost savings.
You're probably asking, "Well how do I coordinate and handle all the logistics associated with virtual property management?" This is where your virtual property manager comes in. Your virtual property manager can conduct 3D home virtual tours, answering any questions tenants may have about the property. They can also research maintenance and repair services in the area, thoroughly vet and negotiate, and then make arrangements for services without making phone calls or driving around town looking for vendors. And then there's cost: Virtual management companies often charge lower monthly fees than traditional ones because their overhead costs are much lower. This makes your company that much more attractive to potential owners and investors.
WHAT IS A VIRTUAL PROPERTY MANAGER?
While there are many different types of virtual assistants, a virtual assistant property manager (VA PM) specializes in handling all aspects of running a successful property management business — these can include anything from bookkeeping and basic accounting work to lead generation. Virtual assistant property managers can also take on more sophisticated management tasks such as tenant screening, maintenance coordination, and financial analysis.
VA PM has become a popular option for property managers who want the flexibility of working from home and the security of having their assets professionally managed by an expert team.
HOW CAN A VIRTUAL PROPERTY MANAGER HELP YOU
If you are a full time property manager, you are always trying to balance having enough employees to handle the workload or manage your clients, while not adding too much expense to your bottomline.
And especially if you're managing your properties alone, how can you keep up with so many tasks? Even if you have an assistant who works for you in the office, what happens when you need help on the weekends or after hours?
To save you time and money, a virtual property manager can take care of many tasks that are crucial to the success of your property management business. Many VA (virtual assistant) companies have portfolios covering both residential and commercial properties. Hence, they possess proficient knowledge and experience to suit your business needs. Also, utilizing VA's instead of regular employees helps increase your return for your investment, while minimizing the cost to your bottomline. With the diverse range of VA's, that can cover a variety of tasks ranging from general to specialized, there is an abundance of options for you to pick from to help you focus on your key goals.
Here are some advantages of using a virtual property manager for your business:
A virtual property manager offers flexibility. A VA is available whenever you need them, whether it's during business hours or after hours. You also don't have to worry about managing their schedule as they already have one that works well with yours.
A VA who specializes in real estate and property management has the skills necessary to manage all aspects of running your business as it is a cost-effective solution for real estate companies and investors to outsource their property management activities. With a virtual property manager, you can access an experienced professional who can take care of all your rental property needs without the costs associated with hiring an in-house operations team.
A virtual property manager provides exceptional support. When you hire a VA, you get someone who will be there for you every step of the way. They know how challenging it can be to manage properties and will do whatever it takes to make things easier for you and your tenants.
In a world that's becoming more and more digital, you might be surprised to hear that some things are best left to the professionals. Sure, you could take your own passport photos or maybe even get away with doing your own taxes, but some things simply require an expert's touch—things like property management.
RESPONSIBILITIES OF VIRTUAL ASSISTANT PROPERTY MANAGERS (VA PMs)
While VA PMs are becoming more commonplace, there is still some confusion about what exactly they do. Below are some typical tasks for a Virtual Assistant Property Manager:
Responding to maintenance requests
Property management maintenance requests might include informing tenants about upcoming inspections, resolving complaints arising i.e. noise disturbances, resolving pest control issues, locked out of apartment or unit and so much more.
Additionally, if you're an Airbnb host who needs help managing the cleaning and logistics of your rentals, a VA PM can be of great use here too. Managing an Airbnb property is no easy task. There are a lot of moving parts: you want to provide a high-quality experience for your guests, you have to make sure your home has the amenities they expect.
Regardless, when a tenant calls about a leaking faucet or a broken A/C unit, you don't want to be the one who has to show up at their apartment in the middle of the night. You also don't want them to think they're bothering you by asking for help. Instead, forward those maintenance calls to a VA PM who will only contact you if there's an emergency. All non-urgent issues can be handled through your VA's routine scheduling process.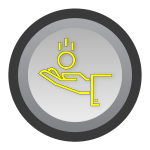 Collecting rent from tenants can be a hassle for landlords and property managers. It involves sending out invoices and reminders to tenants who don't pay on time. Then there's the time-consuming task of depositing checks at banks or money orders through mail. All these tasks can be automated with software like RentTrack's online rent payment software — but this is where virtual assistants come in handy. A VA can upload the tenant information into an online rent payment system and manage the entire process from start to finish. They can also send out reminders when rent is due or late so landlords don't have to worry.
They can also help with collecting outstanding payments from tenants by following up with them through phone calls and emails. VAPM's are adept at client-facing situations, maintaining balance between friendly and firm stances to uphold client relationships while ensuring timely collections.
Another role of virtual assistant project managers is the screening of applicants. This is done by handling all applications and conducting background checks, verifying employers, calling references, pulling credit reports, and criminal records on the potential tenants. Once a tenant is approved, the VA PM can assist in finalizing rent agreements, coordinate move in days and provide the new tenant with the best customer service experience as they prepare to move in.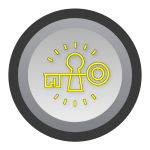 Marketing and Promoting Property Listings
Another task that the VA PM's can take on is conducting marketing and promotion of units. Writing and posting ads on real estate websites ( Craigslist, Zillow, Trulia, RedFin, etc.) and social networks like Facebook, Pinterest, etc. as well as publishing them on commercial real estate directories such as LoopNet and Costar; creating eye-catching flyers; taking photos of the properties and writing catchy descriptions to go with them. These are essential to generating leads, hence a professional touch is required to effectively deliver the key messaging in the promotional efforts. 
Performing 3D home virtual listing tours
Renting an apartment can be frustrating. You might have to schedule time off from work, take time out of your weekend, or even pay for a cab just to visit a few places you've found online. But it doesn't have to be that way. More landlords are letting tenants view apartments through video chat or more technologically savvy property managers, via 3D home virtual tours. Thus, eliminating the hassle of visiting a property in person.
Assistance in signing the lease agreement with the tenants
Once a potential tenant finds the right property to suit their needs, there is still the issue of signing the leasing agreement. Fortunately, this can be done online as well via e-mails and e-signature applications, thus making the whole process possible to be done from remote locations. 
Bookkeeping and accounting
A virtual assistant can help manage your accounts receivable, accounts payable, general ledger, and payroll. They can also set up charts of accounts for you, reconcile bank accounts and credit card statements and prepare financial reports.  They can also provide recommendations on how to improve a company's financial health.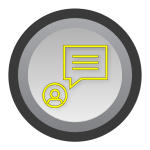 Serving as a point of contact for your tenants and owners
Manage security deposit funds from tenants, including the administration of tenant move-in/move-out procedures and the subsequent return of security deposits, as applicable. They can also handle owner communications, approvals and property updates to ensure your owners always know what's going on with their assets
Manage and organize daily operations
Virtual assistants manage calendars and schedules, make travel arrangements, create sales plans, and presentations, and respond to emails. They also maintain databases, organize files, conduct online research and assist with social media marketing campaigns.
They make sure you're always where you need to be on time. They can also set reminders and ensure you don't forget important recurring events. You might send them your schedule by email or give them access to your online calendar so they can see when you're busy, when you have free time, and what other commitments you have scheduled.
Any type of waste in a business, be it money or time, is inefficient and would  directly and negatively impact the business. A responsibility of virtual assistant property managers is to streamline the business in order to minimize these kinds of waste. For example, tracking time spent on each task and identifying the ways to remove redundant tasks or improve efficiency on existing ones.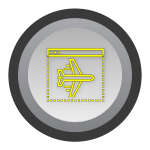 Handling Property Management Software
Property management software allows managing your property efficiently. It helps in tracking rent, producing reports and budget calculations, complying with legal and safety regulations, and much more. While this software is an essential tool for keeping your PM business running smoothly, it's a good idea to let your virtual assistant help you handle it. The software is the tool, but the virtual assistant is the master.
VA PMs can use PM software to easily manage all your properties from one place and can maintain them immediately without needing to drive or fly across town.
When you're running a business, it's important to have all the tools at your disposal to make sure that your team is on the same page. For instance, if you don't have a property management system in place, you can't manage the day-to-day upkeep of properties and make sure they're being properly maintained.
When it comes to choosing a property management tool, there are several options available. While some features are specific to one platform or another, most can be used by both landlords and tenants.
PROPERTY MANAGER TOOLS
Exciting new property management tools are emerging as startups bring their automation and big data insights to this century's biggest property management challenge—the multi-family housing industry. By leveraging the latest in automated communication and distributed ledger technology, new companies are using machine learning and computer vision to build software that will reshape the property industry.
Here are some of the must-have tools for property managers:
BUILDIUM allows you to market and advertise you rental properties, find tenants search for tenants online, manage finances, and handle maintenance requests
APPFOLIO is a web-based management system that streamlines the processes of business. The cloud-based software contains various modules for administrative purposes, such as inventory management, customer support, and financial and operational reporting.
The product is currently in use by over 400 businesses and has over 50,000 users worldwide.
RENTIFY is an online application that allows renters to apply for housing online and manage their lease online
RENT PRO is an app designed specifically for landlords and property managers. It offers tools to schedule inspections, view your tenant's credit report, track their rent payments, and more
PROPERTYWARE is an all in one, open-platform property management software designed for performance-minded single family property management companies. With propertyware, monitoring your business is simplified with its powerful dashboard, unlimited custom reports and self service owner portal, while the customization features allow you to develop unique workflows and automate processes.
The property management department is constantly on call. If a toilet breaks at 2 a.m., you're going to need someone to fix it. To manage all of this, you need the best property management software and apps on your side. Knowing more on the 7 PROPERTY MANAGEMENT TECH TRENDS [2022] can help you pick the right software, that allows you to automate many processes, perform tasks more efficiently and save money in the long run.
BEST PRACTICES OF VIRTUAL PROPERTY MANAGEMENT 
Virtual property management comes with its own set of challenges but can be mitigated. By Implementing these best practices it will allow you to reach your business goals, while at the same time creating an excellent customer experience for your residents:
Have clear written policies and procedures, that are accessible to all virtual assistant property managers.
Using a standardized contact management system across a virtual property management team.
Using a shared task manager to assign, manage and track tasks for all property managers in the team.
Sending daily task reports to the head of virtual property management (or whoever is managing the team).
Using cloud-based software services for all aspects of property management (including financial, client/tenant, and maintenance areas), so that every property manager has access to up-to-date data from anywhere in the world.
Ensuring that there is an easy way for clients to contact their virtual assistant property manager directly, so they can ask questions or request changes at any time!
It's important to know how to work with virtual assistants in a way that gets the most out of the relationship. After all, they're not just another piece of software or some random person you've never met before — they're part of your team.
Virtual property management can be the answer to a property management company's prayers, especially in a market like today's that is straining a property managers time and resources. 
While challenges to using virtual assistants may still be floating in your head especially ON THE SECURITY AND PRIVACY CHALLENGES OF VIRTUAL ASSISTANTS. There's an easy fix to calm your worries. Implementing firewalls such as:
Norton 360
TotalAV
Intego
Panda
Bullguard 
And many other solutions can address any worry you may have. Either way, this doesn't mean you shouldn't reap the benefits of having a virtual assistant to help keep your lives organized.
As the world becomes more globalized and people start doing business across borders it's no surprise that more companies are shifting towards remote operations.