Most businesses start with an initial investment. As the company grows, there is typically additional strategic capital investment along the way but eventually, expansion hits a capacity ceiling. Revenue growth becomes difficult without increased capacity, resulting in a balancing act between investment and growth. The purpose of ITO and BPO services is to make this balancing act easier by maximizing growth without a large price tag.
By hiring ITO and BPO outsourcing services, it is possible to reach beyond in-house capabilities and break through the capacity ceiling. Let's take a deeper look at how this is done. 
Why Do Companies Choose to Outsource Work?
Companies choose to outsource work depending on the age and size of their business and market forces, and economic conditions. Start-ups may be looking to expand. More mature companies may be looking to reign-in costs and improve efficiencies. Analysis and strategic planning helps to determine areas ripe for delegating to an external provider.
ITO and BPO services can:
Create more efficient workflows
Free up internal employee time and resources
Innovate technological capabilities and systems
Keep down expenses on personnel and resources
All of this becomes useful when a company:
Wants to reduce and control operational and IT costs.
Requires the flexibility to scale up or scale down when the market changes, such as during a pandemic, natural disaster, economic downturn, or other risks.
Determines a need for long-term strategic growth through innovation and new initiatives.
Necessitates improvement in customer relations and client services.
What is ITO?
Information Technology Outsourcing (ITO) is the hiring of an external service provider for some or all of your company's information technology processes, functions, and support. ITO companies provide expertise and knowledge in computer networks and other IT systems.
ITO service providers are skilled at:
Recognizing the types of technology needed at a company, including storage, IT support, and wireless services.
Negotiating technological costs and terms of use.
Streamlining technological services, such as installation, troubleshooting, and usability support.
By analyzing the suitability of technologies, storage, wireless capabilities, and IT support within your company, service providers fix, expand, or implement technologies to maximize efficiency and lower the costs tied to this area. ITO services primarily minimize the expense of information technology and network services. Successful use of ITO shows identifiable savings in computer systems and procedures. 
Examples of ITO services include:
Application or software development, support, or management
Technical support or help desk management
Database development and management
Telecommunications support
IT infrastructure
Utilizing ITO services does not have to be an ongoing investment. After analysis and implementation, your business can absorb system maintenance internally, but you may also choose to contract maintenance, troubleshooting, and support procedures to an ITO provider.
What is BPO?
Business process outsourcing services (BPO) manage the operational roles and responsibilities across various business departments. BPO companies are contracted to fulfill specific roles on behalf of your company. They complete work responsibilities within the defined parameters of a specific role with the purpose of lowering operational costs. It makes it possible to build an expert external team within departments to scale.
Enlisting BPO services minimizes expenses and increases operational efficiency. This raises the capacity for growth without raising the cost of that increased capacity. BPO maximizes growth with the least investment.
The success of BPO outsourcing is measurable through key performance indicators (KPI) tracking. Monitoring performance metrics makes the improvements in business processes and cost savings visible and effective growth possible.
Both front and back office outsourcing can be a good proposal for BPO services. Almost any business operation is a candidate for efficiency, savings, and growth through BPO outsourcing.
ITO and BPO Services Work Together
The primary role of both ITO and BPO services is to improve efficiencies and therefore create room for scale. Although overlap between the two exists, it is not an "either-or" decision. It is rather a "yes-and…" situation.
The two types of outsourcing services work together to raise capabilities and support business expansion by streamlining workflows with minimal investment. Bundling ITO and BPO services provides a one two punch to the bottom line and a one two boost to efficiency. 
It can be strategic to invest in ITO first and after the cost savings are identified and wrapped into your company, bringing on a BPO provider to improve workflow efficiency up and down all departments. This reduces costs and streamlines operational processes while expansion and growth are realized.
It is possible to contract one provider for both ITO and BPO services. This can simplify contracts, paperwork, and taxes while also requiring less labor oversight. 
Pros and Cons of Outsourcing
ITO and BPO services provide a lot of benefits to companies looking to create more efficient workflows and bring down operational, and IT costs, but there are drawbacks too. 
Challenges of outsourcing:
Security risks
Unanticipated costs
Communication and cultural differences
Overdependence
Disruptive events
Countering these cons requires increased monitoring of security breaches, diligent oversight of contracts, in-depth analysis of work responsibilities, smarter relationship management, and resilient risk management. 
How will ITO and BPO services help your real estate business?
We have covered many of the growth benefits that ITO and BPO services provide businesses in general, but what specifically is it about the real estate business that these services help boost? Aside from outsourced accounting services or outsourced bookkeepers and tech support, outsourcing offers the real estate industry specific benefits.
Plenty of the tasks and responsibilities, from understanding real estate regulations to knowing how to market, BPO services, and ITO outsourcing, provide the support needed for successful growth for:
Real Estate Agents and Brokers
Real Estate Investors
Property Managers
Real Estate Service Providers 
For Real Estate Agents and Brokers
Hiring external real estate trained team members to complete specific responsibilities allows you to focus on your core business. 
Support includes:
Database management
Prospecting
Email campaign management
Scrubbing and qualifying leads
Social media marketing strategy
Transaction Coordination
Internal Sales Agents/Lead Managers
Bookkeeping
Data entry
For Real Estate Investors
Outsourcing can expand your sales coverage and drive leads, leaving you the time and resources to close deals
Examples include:
LEAD GENERATION MANAGEMENT
Hiring someone to monitor leads opens up more time to foster relationships.
COLD CALLING
Outsourcing the initial contact with prospects leads to more quality time with the follow-up calls.
SOCIAL MEDIA MARKETING
Outsourcing campaign creation and social media platforms management allows for leveraging this essential part of business marketing without sacrificing time on core investment opportunities.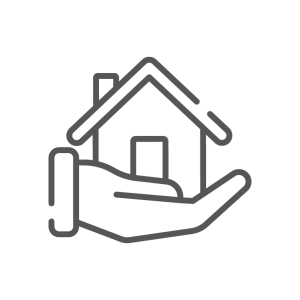 For Property Managers
Expanding the number of properties managed while keeping down personnel costs helps grow revenue and scale your PM business. BPO outsourcing can streamline processes, improve owner and tenant service and satisfaction, and cover time consuming tasks with expertise and efficiency. 
Property management specific tasks include:
Rental application process
Rental Property Viewings
Leasing Calls
Listings
Inspections
Rental property maintenance & tenant services
Rental reviews
Property valuation
New management transition services
For Real Estate Services:
Company growth for the varied list of real estate service businesses, from home inspectors and contractors to roofers and plumbers, can be boosted with ITO and BPO outsourcing services. 
Examples include:
CALL CENTER SERVICE
Trained service and support for commercial and residential inspection extends staff reach for focused growth.
SCHEDULING SERVICES
Industry specific support to improve customer service and retention.
CONTRACTOR MANAGEMENT
Consolidate invoices, billing, scheduling, and onboarding your independent contractors.
Save Time, Save Money, and Boost Growth
Much like a business growth consultant, ITO and BPO providers are expert partners for a growing business. By providing technological systems and business process solutions, ITO and BPO service providers map the way for your company to not only save time and money but also to scale up successfully.