Maybe you're managing your first 50 doors. Perhaps you're well on your way to managing 10000 or more. Or maybe you're currently at 2500 and aspire to double or triple your business over the next few years. 
Whether your property management company is managing 50 doors or 15000, non-core roles and responsibilities can take up a lot of time, resulting in missed opportunities to improve and grow your company. Ineffective support and inefficient processes cost both time and money, not to mention peace of mind. Who has room for that? 
There is room for a real estate property management virtual assistant to improve the proficiency of your non-revenue generating duties, making way for you to concentrate on revenue generation. 
ASK YOURSELF:
What is a real estate VA?
What can I achieve by hiring one?
What can a property management VA do for me?
By answering these questions, it will become clear how a real estate virtual assistant can improve your business operations and move your business towards earning more money and move you towards gaining more time for cultivating growth opportunities, and even a little peace of mind as well.
What is a real estate property management virtual assistant?
A property management virtual assistant is a remote member of your team who concentrates on the non-revenue responsibilities that support your company. This work does not need to be done locally but is essential to how smoothly your company runs, boosting your ability to focus on developing your company and building revenue.
Key roles filled by a virtual assistant include:
Maintenance Coordinator
Leasing Administrator
Collections
Social Media Manager
Listing Manager
Payment Processor (including utilities, hoa fees, rent)
You don't want to hire just any virtual assistant however. You want to hire one with a background trained in the specifics of property management. It is not going to do you any good to hire someone who asks, "What is a property management company?" or "What is maintenance coordination?" Again, who has time for that? You need someone who not only knows what your company does but how to effectively and efficiently support the real estate services, operations, and systems that make up your business. 
You need someone who understands:
How the outcome of their work affects the success of your business
How to skillfully support the specific workflow of property management
How to optimize the timeline of deliverables to support your company's growth
A real estate property management virtual assistant has the skill set to meet the non-core needs of your busy company. A VA trained particularly in the rental industry understands property management systems, industry specific data entry, leasing laws and procedures, and rental property maintenance policies and practices.
In addition, outsourcing support is a cost-effective solution to your business needs. All of this adds up to allowing you to strategically scale up for measurable success.
What Can You Achieve with a Real Estate Property Management Virtual Assistant?
About 40-70% of your generated revenue is spent on payroll for your team members. In terms of growing your business and adding those doors, it becomes a balancing act between what percentage of rent you are able to charge owners and hiring enough staff to scale up and manage the added properties. It's challenging to hire the needed personnel before the growth happens, but it is difficult to grow without the added staff. A Real Estate VA allows you to grow your staff and accommodate added doors while at the same time shrinking your overhead costs.
By making a real estate VA a part of your team, you can:
Increase your capability and efficiency
Build time capacity for yourself and your team
Improve proficiency in meeting business goals
Reduce back office and front office costs
Implement cost-effective solutions to scale
Streamline processes to better serve clients
Enhance the customer/tenant relationship
What can a property management virtual assistant do for you?
Rental Application Process
The review process of prospective tenant applications is a necessary step in the rental process. It needs to be done both thoroughly and efficiently. A real estate property management VA can take on this time-consuming process, including:
Checking references
Validating employment and rental history
Verifying earnings and address history
Confirming leasing details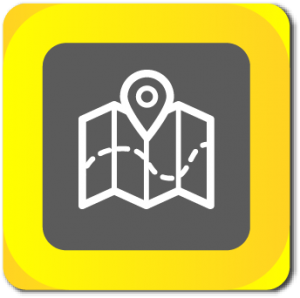 Rental Property Viewings
Let's face it, scheduling anything takes time—more time in fact than anyone ever wants to give it. Scheduling property viewings is no different. A property management virtual assistant can dedicate time to coordinate and schedule viewings as well as keep web previews up to date and responsive.
Leasing Calls
Let's admit it, leasing calls make up a large percentage of incoming calls from both prospective and current tenants. More importantly, a missed call can mean a missed leasing opportunity, a dissatisfied tenant, or a frustrated prospective client.
No business has room to be associated with feelings of dissatisfaction or frustration, not to mention missed revenue opportunities. A real estate virtual assistant can fill the role of answering and responding to leasing calls.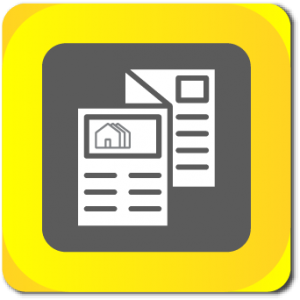 Listings
Property listings are the life-blood of your business. Effectively handling the workflow and timeline of listings directly impacts your vacancy rate. A property management VA can:
Manage, review, and prepare listing documents, packets, and presentations
Create and manage online listings (Zillow, apartments.com, etc.)
Upload and update property photos
Coordinate, edit, and upload home tour videos
Manage social media postings of available properties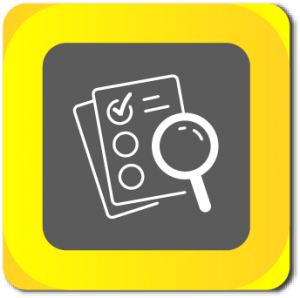 Inspections
Rental inspections require an understanding of rental property inspection laws and procedures. A real estate VA has the know-how to:
Arrange and document inspections.
Issue condition reports.
Ensure the rental property inspection checklist is completed.
Rental Property Maintenance & Tenant Services
A real estate VA fulfills the role of maintenance coordinator. With an understanding of property management maintenance policies and procedures, a property management virtual assistant can:
Handle maintenance requests
Schedule maintenance orders
Ensure minimal interruption to rental tenants
Learn more on how to utilize a virtual assistant to improve your maintenance coordination.
Rental Reviews
Preparing a rental review requires an understanding of landlord-tenant law. A real estate virtual assistant can research, prepare, and document rental reviews to keep up with any changes in the value of the properties you manage.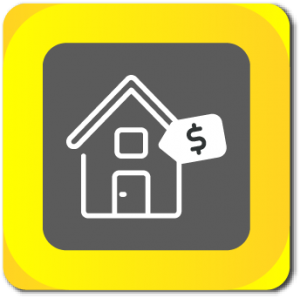 Property Valuation
The proper valuation of the real estate that your company manages is central to the income a property generates. Support in this process is essential, including BPO services, CMA evaluations, and status reports.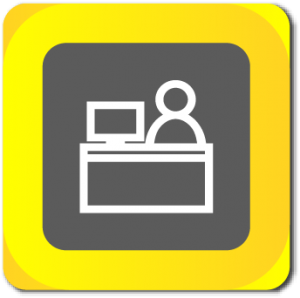 New Management
If you plan to grow the number of units you manage, you will acquire new management. The procedure of informing tenants of new management needs to be both lawful and timely.
A real estate VA can handle both the what and when of informing tenants about their rental unit being under new management. Telling tenants appropriately and with all legal requirements ticked off makes adding more units to your property management company smoother.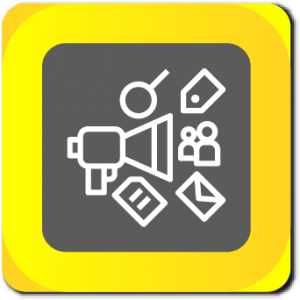 Social Media and Marketing
When a property owner searches for "property management near me," you want to make sure it's your company that rises to the top of the listing. This requires ongoing and responsive management of your social media accounts. This is also true when prospective tenants search for your properties. A virtual assistant can:
Manage and monitor your social media accounts
Write and coordinate web advertising
Create branded collateral, ads, and videos
Get Your Property Management Service into "Virtual" Mode
Invest in Advanced Industry Technology
There is a lot of advanced technology for the real estate industry. Investing in and utilizing these professional tech tools will allow you to scale your business upwards. This includes software for:
Work orders and third-party maintenance coordination
Industry-specific data entry
Access control
Process management tools
Virtual tours
Utilizing Customer Relationship Management (CRM) software with Cloud-based technology allows you to improve your data management and business workflows and align your business priorities into one system. CRM software allows you to manage tenant, property, and owner management from anywhere.
Systems in current use for single family property management include:
Rent Manager
Propertyware
Appfolio
Buildium
Systems in current use for multi-family/apartment property management include:
Implementing the use of this technology is essential as is having the personnel trained in using it. A real estate virtual assistant is trained to work with industry tools and technology. The combination brings your company into full "virtual" mode and puts you ahead of the competition.
There's no denying that property management involves a lot of complicated paperwork and documents. Streamlining the procedures to process all of that paperwork will result in a more efficient business.
A real estate VA with the training and skills to work within advanced software systems built specifically for your industry will maximize performance, reduce costs, and boost your bottom line. Leaving you with more opportunities to continue to develop and grow your company. It's a worthy investment. 
Time, Money, and Peace of Mind
No matter if you are managing your first 50 doors, or working on turning 250 into 500, or already managing well past 15000, to run a real estate property management company, you need a laser focus on generating revenue.
Your responsibilities in this role are enough to fill your day and then some. There is no room for time-consuming paperwork, communications, coordination, scheduling, and inefficient administrative support to muck up your operation.
A real estate property management virtual assistant can skillfully, efficiently, and cost-effectively cover these responsibilities, leaving you with more time, money, and peace of mind to reach your business goals successfully.